about-brooklyn
About Sicilia Mia Group
Since its establishment in 2006, Sicilia Mia Group has grown from strength to strength to become a reputable name in the F&B industry. Our philosophy is to propose original Italian concepts, while maintaining the authenticity and qualityof the food and service.The restaurants under SMG are among the few Italian restaurants in Singapore which was proudly awarded the Ospitalita' Italiana Gold Seal Award. It is a certification awarded to recognized Italian restaurants located all over the world by the Italian Government, Italian Embassies and Italian Chambers of Commerce worldwide. The Gold Seal Award guarantees authentic and high-quality Italian food and service provided to customers in each distinguished restaurant.
Following Ospitalita` Italiana certification, we're also honoured to be recognized by AccademiaItalianadellaCucina in 2016. It is a distinguished cultural institution of relevant public interest, whose purpose is to safeguard Italian culinary traditions and encourage their promotion in Italy and abroad.
Today, comprising of 2 dining concepts and 3 restaurants in Singapore within its portfolio, it has successfully positioned itself as a brand withimpeccable service and mouth-watering creations.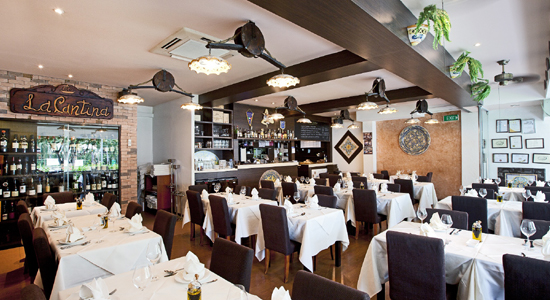 Etna Italian Restaurant
Nestled in an elegant and cosy setting decorated with unique Italian artifacts, Etna Italian Restaurant oozes an irresistible Italian charm and serves up a delightful contemporary Italian cuisine with a Sicilian touch. The kitchen team's exceptional culinary skills are visually enhanced by refreshing contemporary presentations shown in every dish. Some of our dishes have remained all-time favourites throughout the years. Moreover, you can also find the most authentic Italian pizzas with a wide range of selection.
Besides, Etna Italian Restaurant has also been awarded 2 Gold Stars in 2015 by Wine & Dine Magazine, one of the most established and prestigious food and wine magazine in Singapore. The Star is only awarded to top restaurants and it's a great representation of high food quality and excellent service.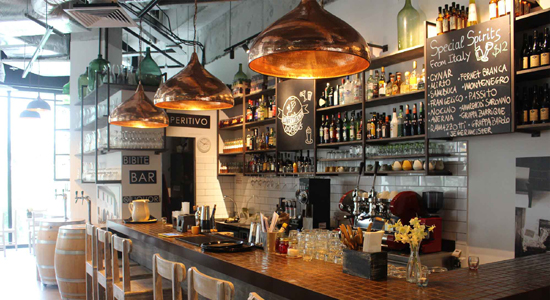 Italian Osteria
iO Italian Osteria brings the aroma, flavours and atmosphere of traditional Italian tavern back to life in modern-day, where you can discover the truthful Italian concept of conviviality, the pleasure of dining, drinking and having a conversation. Allow your taste buds to dance with our creations of authentic Italian street food and specialties for all palates, and pair it with our House Sparkling/Still wine by draft or a string of cocktails made diligently on the spot- All in our very own modern Osteria that you can never find in Singapore!
iO Italian Osteria has been awarded the Best Concept restaurant in 2015 by Wine & Dine Magazine,the definitive magazine for gourmands, chefs, restaurateurs and individuals who are passionate about food.